Nikon XT H 160/225
The versatile XT H 225 system offers a powerful microfocus X-ray source, a large inspection volume, high image resolution and is ready for ultrafast CT reconstruction. They cover a wide range of applications, including the inspection of small castings, plastic parts and complex mechanisms as well as researching materials and natural specimens.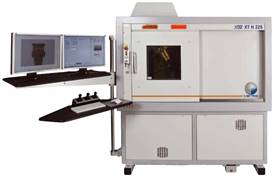 Key benefits
Proprietary 225kV microfocus X-ray source with 3µm focal spot size
Easy system operation and low cost-of-ownership
Stunning images providing great insight
High performance image acquisition and volume processing
Straightforward inspection automation
Safety first
Superior accuracy and performance through proprietary 225kV microfocus X-ray source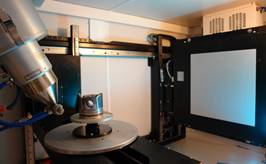 The default microfocus source is equipped with a reflection target, offering a 3 micron spot size. With the optional transmission target, you obtain an even smaller spot size and higher magnification capability. Regardless of the target of choice, the XT H 225 system uses an open-tube X-ray source that guarantees a lower cost-of-ownership
Stunning images from internal structures
A small spot size and a high-resolution flat panel create sharp images. Adapt resolution to your needs: full part in coarse resolution and high resolution in a desired region of interest.
| | | | |
| --- | --- | --- | --- |
| Castings | Turbine blades | Plastics | Packaging / Dispensers |
| Medical | Material testing | Paleontology | Archeology |
High performance processing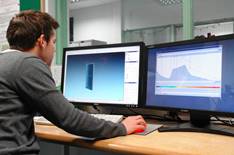 The core of the processing power is situated in the XT software suite that builds on Nikon Metrology's track record of improving sample throughput and simplifying operation to take the systems out of the hands of experts and into the hands of users. XT Software also brings the fastest reconstruction of CT data currently available on a single PC. This PC is built from standard components to aid serviceability. The sample throughput can be improved further by the use of additional PCs. The complete system is also readyfor any market leading CT visualization and processing software, such as VolumeGraphics.
Easy operation and automation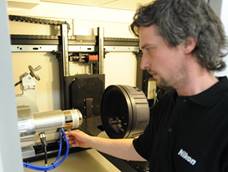 Users are operational with the system within a few days days of training. A CT wizard guides operators through the data acquisition process.
Customizable macros automate the measurement workflow, and tight integration with industry-standard post-processing applications streamline the decision making process. Customizable macros automate the measurement workflow, and tight integration with industry-standard post-processing applications streamline the decision making process.
Safety first
Full protective enclosure – compliant to CE and DIN 54113 radiation safety standards – requires no special badges or protective clothing. Continuous fail-to-safe monitoring during system operation. Radiation shielding is to better than 1µSv/hour external, and dual fail-safe switches/relays ensure safe operation
Low cost of ownership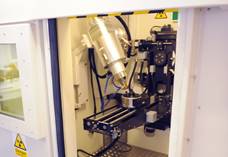 The open X-ray tube allows for local maintenance of internal tube components. The 3-wheel transportation incorporated to easily maneuver through double-door entries. Also no special floor treatment is to install XT H 225.
Configure the system to your specific needs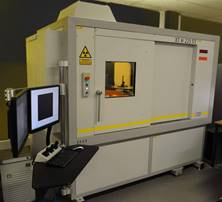 Specific applications require more detailed images or higher accuracy. XT H 225 can be configured with different flat panels (Varian, Perkin Elmer) or source configuration (reflection/ transmission target) to make the system ideally suited for your needs.
XT H 225ST system is an extended version to hold larger samples up to 50kg with a diameter of about 50cm.